OET will be participating the 9th Workshop on Flexible & Printed Electronics Industry (Targeting the Digital Transformation).
Don't miss out on OET's exciting presentations on the latest industry updates!
Monday 22 October 2018


Session 3: Energy and Lighting for Automotive, Buildings, Greenhouses
11:30-11:50
Large Area OEs for Energy Production & Lighting in Automotive, Buildings and Greenhouses
Dr. E. Pechlivani
OE-Technologies, Greece
Session 4: Upscaling FPEs Manufacturing and 3D Printing
12:50-13:10
Industrial Manufacturing of Flexible & Printed Electronic Devices
Mr. E. Mekeridis
OE-Technologies, Greece
Session 5: Intelligent Packaging & Retail
15:30-15:45
Manufacturing Flexible & Printed RFIDs and Sensors for IoP
Mr. S. Fachouri
OE-Technologies, Greece
The Workshop will take place on October 22nd 2018, 09.00 am at the Divani Caravel Hotel, Athens.
The Workshop will bring together Top-class Scientists, Engineers, Key Industrial Players, End-Users, Entrepreneurs, Investors, Policy Makers and Representatives from the National and EU Authorities to discuss, network and establish the Strategy and Policy for boosting the Flexible & Printed Electronics Industry and its role in the Digital Transformation of Europe.
Topics to be discussed include:
The Flexible & Printed Electronics Sector and Activities
Manufacturing and Processes of Flexible Organic & Printed Electronics
Printed Organic Electronics in Factories of the Future
Tools for the Digital Transformation of the Industry
Applications in Energy and Lighting for Smart Buildings, Automotive, Healthcare, etc.
Applications in Sensors, Wearables, Internet of Things (IoT)
Applications in Intelligent Packaging
Clusters and Associations in Flexible & Printed Electronics Worldwide
Flexible & Printed Electronics Entrepreneurial activities
Funding & Commercialization Opportunities
Visit the workshop's website – www.ltfn.gr/9workshop
Organized by:
Supported by: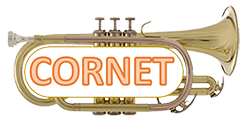 Workshop's Poster: