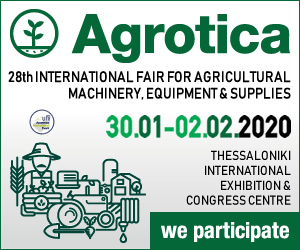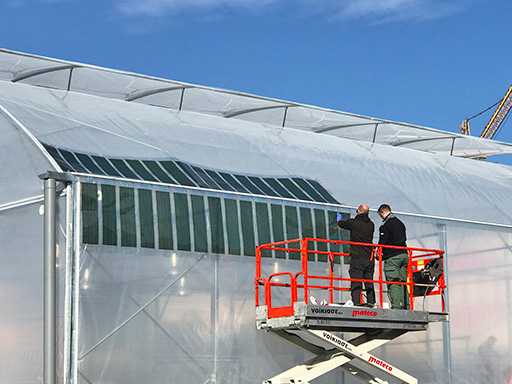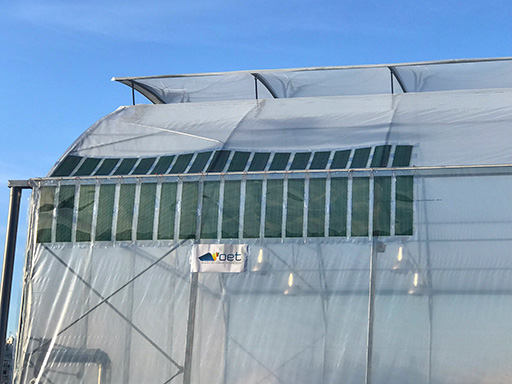 OET will be attending the 28th International Agricultural Fair "Agrotica 2020", which will be taking place between January the 30th and February 2nd, in the Thessaloniki International Exhibition & Congress Centre.
Visit us at the B7 Outdoor Area (opposite Hall 2), where in cooperation with Geothermiki S.A., and see our installation of Organic Photovoltaincs on a Greenhouse as a real-life example of OPV technologies.
We would also like to extend Geothermiki's invitation and offer you the opportunity to get informed on the latest technologies, with the following events:
Friday, January 31st 2020, 17:30
Speech on "Nanotechnology for Agriculture and Rural Production: Printed Organic Photovoltaics and OLEDS for Energy and Lighting and Sensors for Product Packaging" by Prof. Logothetidis Stergios, Nanotechnology Laboratory LTFN.
Speech on "Energy Autonomy in Greenhouses with the 3rd Generation of Organic Photovoltaics", OET Company.
Saturday, February 1st 2020, 19:30
Introducing Haygrove Ltd.
Speech on "Strategic Partnerships: A One-Way towards Development and Growth" by Mr. Yannis Batsis, President of Geothermiki.
More information on Agrotica 2020 available here.
More information on Geothermiki S.A. available here.